Air Mauritius Cancellation Policy
Depending upon the date of Cancellation from departure time, the cancellation charge will be applied as follows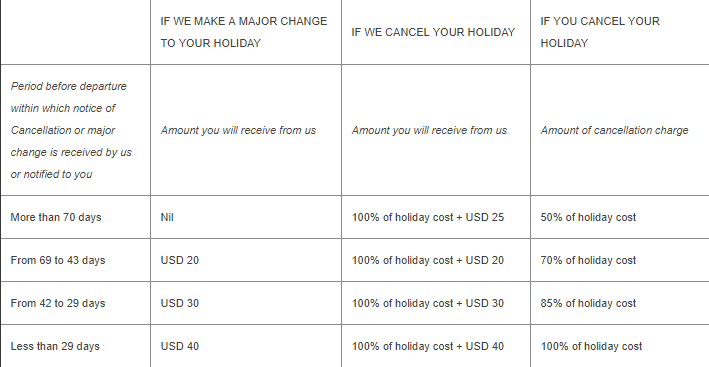 Refund Policy
Air Mauritius will provide refund under the following condition
* Cancelled Flight due to weather condition or any other reasons.
* Don't operate a flight according to scheduled flight departure time.
* Don't stop at your destination.
* Don't allow you board the flight.

Air Mauritius Change Policy
* The fare for the altered transfer will be calculated, and you'll be provided the choice of taking the revised fare or maintaining your original transportation as ticketed.
* You can change seats and flight booking date in manage my booking section. Change fees will apply.

Air Mauritius Pregnancy Policy
* Up to 7 months of Pregnancy – You are allowed to fly with Air Mauritius without any restriction.
* More than Seven months of Pregnancy – You need to submit medical certificate form which is signed by gynecologist adviser/doctor.

Infant Policy
* After one week of birth – child allowed to fly without any clearance.
* child cot can adapt babies up to one year old or weight around 11 kg

Air Mauritius Baggage Restrictions
* Pepper spray
* Cash boxes
* Lithium batteries
* Cigarette lighter
* Lighter refills
* Ammunition

Baggage Policy
For information about baggage limits, carry-on allowance, excess luggage charge go to Air Mauritius Baggage Allowance and Charges
Related Links
Air Mauritius Manage Booking
Air Mauritius Seat Pitch
Air Mauritius Missing Baggage Tracer
Air Mauritius Boarding Pass Print